Pricing Policy for ADF Members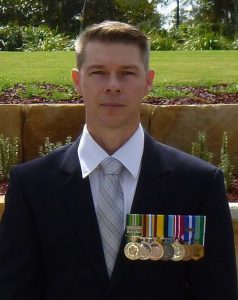 We aim to provide flexible charging options for all matters. While some clients will choose the traditional method of fees being calculated on the basis of time spent on the matter (multiplied by the agreed charge out rate), many clients these days prefer the certainty of fixed fees.
Some matters naturally lend themselves to fixed fees. For other matters, the amount of work required to bring to a satisfactory outcome will be virtually impossible to predict. For example, conveyancing, wills and certain family law matters will generally be charged a quoted fixed fee; whereas litigation will generally be charged based on time.
We always encourage clients to discuss the issue of fees, charge out rates and charging method with us from the start of the matter.
There are pros and cons for each charging approach. For example, using the traditional time-based method provides flexibility for the client, but also leads to uncertainty about the total cost and can discourage clients from maintaining regular contact with the solicitor for fear of being charged for every phone call or email, no matter how trivial.
On the other hand, fixed fees provide the client with certainty as to the total cost of the matter from the very start. Or another way of putting it: with time-based charging, it is the client that bears the risk that the cost may be more than they bargained for. But when the fees are fixed, it is the solicitor who bears the risk that the time taken to complete the matter is more than they have quoted.
As part of our commitment to the ADF community, all current permanent ADF members receive:
10% discount on professional fees for all matters other than residential conveyancing; and
$100.00 discount off professional fees for residential conveyancing matters (except conveyancing fees reimbursed under by HPSEA).
Further, the following groups will also receive a 10% discount on professional fees:
Any current or retired ADF member who is the recipient of an award for valour, gallantry or courage;
Department of Veterans' Affairs Gold Card holders; and
Department of Veterans' Affairs White Card holder whose injury or illness has been accepted by the Department of Veterans' Affairs as being caused by war-like service
Current ADF members are provided with a limited level of legal aid and legal assistance by ADF permanent or reserve legal officers. The extent to which the Commonwealth will provide these services free of charge can vary. Therefore, ADF members are encouraged to make enquiries with their chain of command about whether their legal issue can be addressed by an ADF legal officer before contacting Brookwater Legal.
Need help with a legal issue?